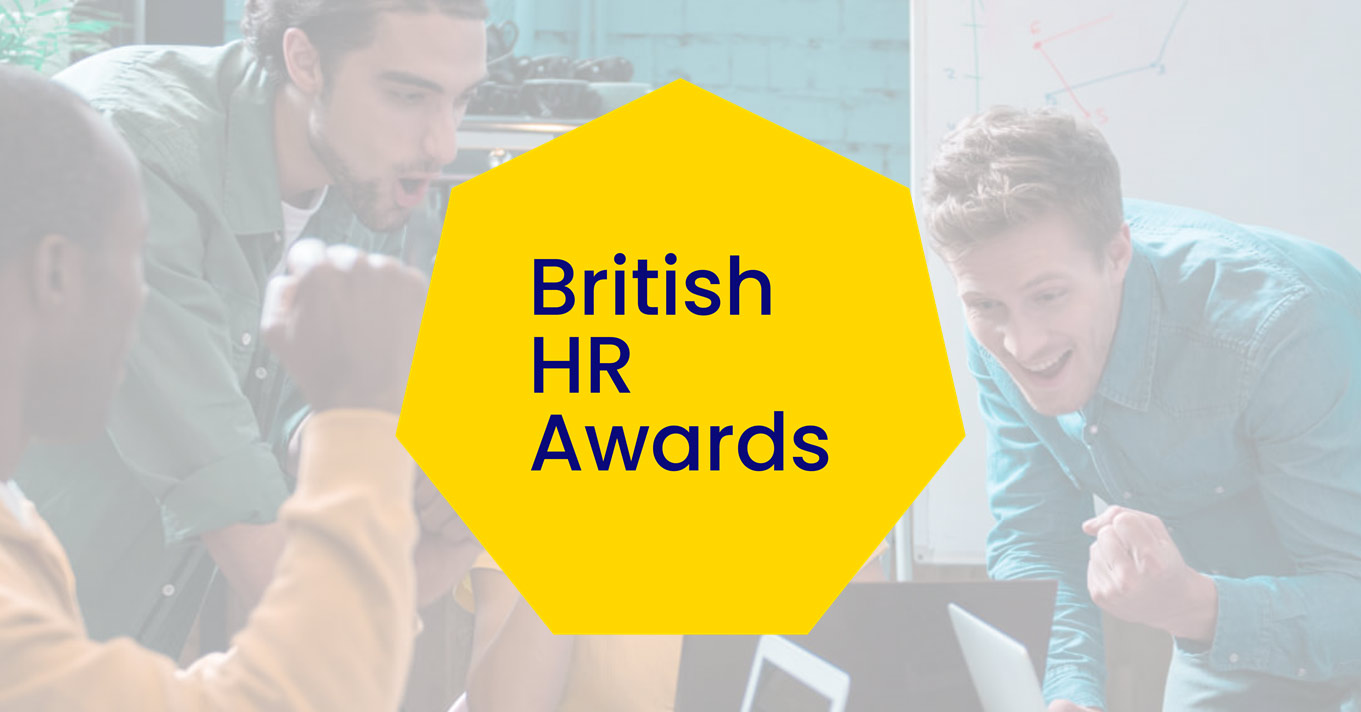 British HR Awards 2022: Nominations Closed
Published on 21st January 2022
>> Winners have now been revealed. Register your interest for the British HR Awards 2023. <<
New Possible is on a mission to help every leader unlock the competitive advantage of their people. We do this by turning employee feedback into the kind of meaningful insight that can build a more engaged workforce. 
We also want to highlight the successes of organisations that are truly passionate about delivering a world-class people experience. In this article we introduce the British HR Awards, which is our quest to find Britain's HR all-stars.
Organisations are as diverse as their people and that's why we want to discover and celebrate firms from across the UK. Whether you're a young start-up, a not for profit or a global giant – we'd love to hear how your initiatives, however big or small, are helping to create a better working world.
Nate Harwood, Founder of New Possible and British HR Awards judge said: "We know that there are many inspirational British firms and HR teams out there who are working hard to build better people experiences. I'm excited to kick-off this search and look forward to announcing the Finalists and Winners in due course."
Below you can find out more about the British HR Awards, including key dates, why you should consider getting involved and next steps.
Key Dates
Nominations Open: 10th January 2022
Nominations Close: 20th February 2022
Finalists Announced: 14th March 2022
Winners Announced: 21st April 2022 - Book Now!
Why get involved?
Promote your organisation to a wide audience: Being named a Finalist or indeed a Winner will help to raise the profile of your organisation across customers, partners, and potential employees.
Recognise the work of your people: Highlight the individuals and teams that are helping to power your organisation forward.
Receive great PR: We'll be profiling our winners and issuing a press release to help promote the winners of the British HR Awards 2022.
Promote the UK as a people leader: By taking part and sharing your success stories you'll be helping to showcase the UK as a global leader.
No cost: There's no cost to take part. One of our core principles is to be accessible to every firm and that's why we're encouraging entries from a wide range of organisations.
Meet our all-star judging panel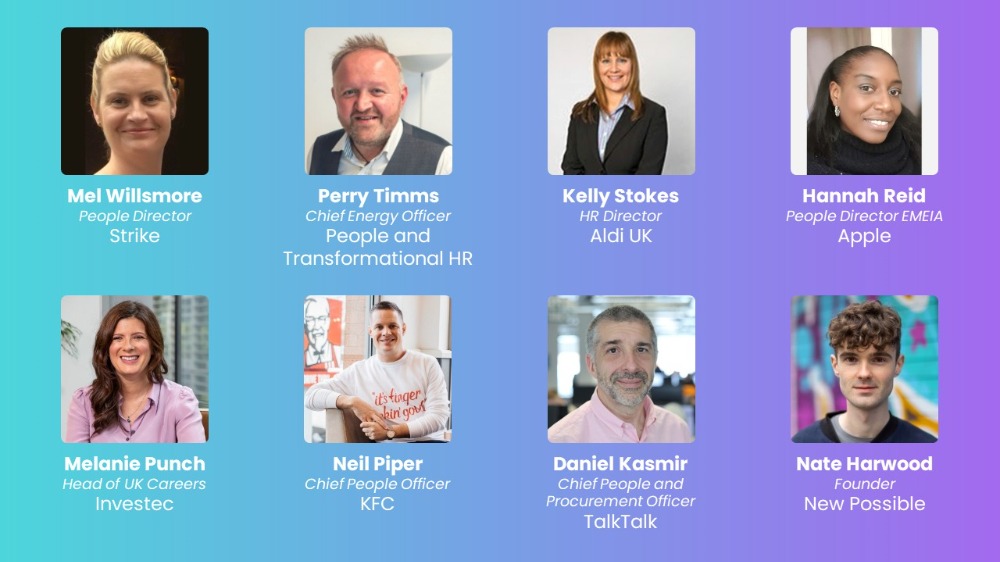 Mel Willsmore, People Director, Strike
Perry Timms, Chief Energy Officer, People and Transformational HR
Kelly Stokes, HR Director, Aldi UK
Hannah Reid, People Director EMEIA, Apple
Melanie Punch, Head of UK Careers, Investec
Neil Piper, Chief People Officer, KFC
Daniel Kasmir, Chief People and Procurement Officer, TalkTalk
Nate Harwood, Founder, New Possible
Categories available
Overall awards (open to organisations and suppliers from any sector)
Best Overall People Experience*
Employee Wellness Initiative of the Year
Innovation of the Year
Start-Up of the Year
SME of the Year
Large Organisation of the Year 
*This award is decided by employee feedback, learn more below.
Industry awards
Financial Services Company of the Year
Insurance Company of the Year
EdTech of the Year
Technology Company of the Year
Not for Profit of the Year
Engineering Company of the Year
Retail Company of the Year
Hospitality & Leisure Company of the Year
Data Company of the Year
Supplier awards
Consultancy of the Year
Employee Benefits Provider of the Year
Recruitment Partner of the Year
People awards
Leader of the Year
Rising Star of the Year
Coach of the Year
Take part in the 'Best Overall People Experience' award
The 'Best Overall People Experience' award is decided by employee feedback captured using New Possible's next generation NP360 assessment.
The NP360 assessment is a short survey that gathers a 360 degree view of your people experience across seven themes, including satisfaction, wellbeing, work-life balance, relationships, culture, purpose and engagement. Individual responses are anonymous, and feedback is only shared with you.
Next Steps
Winners were revealed at a special celebration event in Central London. Keep updated by following us on LinkedIn, Twitter, or by signing up for email updates.
Register your interest for the British HR Awards 2023.
Back to the blog