>> Nominations now open. Enter here. <<
New Possible is on a mission to help every leader unlock the competitive advantage of their people. We do this by turning employee feedback into the kind of meaningful insight that can build a more engaged workforce. 
We also want to highlight the successes of the individuals, teams, and partners that are truly passionate about learning and development's role in building a thriving organisation. In this article we introduce the British Training Awards, which is our quest to find Britain's training all-stars.
Organisations are as diverse as their people and that's why we want to discover and celebrate firms from across the UK. Whether you're a young start-up, a not for profit or a global giant – we'd love to hear how your initiatives, however big or small, are helping to create a better working world.
There's no cost to take part and you can enter here.
Nate Harwood, Founder of New Possible said: "Learning and development is key to building a thriving organisation and that's why we're keen to recognise the inspirational teams and individuals that are passionate about making this happen. We're excited to kick-off our search for the UK's training all-stars and look forward to announcing the Finalists and Winners in due course."
Below you can find out more about the British Training Awards, including key dates, why you should consider getting involved and how to get started.
Key Dates
Nominations Open: 20th February 2023
Nominations Close: 21st April 2023
Finalists Announced: 15th May 2023
Winners Announced: 22nd June 2023
Why get involved?
Promote your organisation to a wide audience: Being named a Finalist or indeed a Winner will help to raise the profile of your organisation across customers, partners, and potential employees.
Recognise the work of your people: Highlight the individuals and teams that are helping to power your organisation forward.
Receive great PR: We'll be profiling our winners and issuing a press release to help promote the winners of the British Training Awards 2023.
Promote the UK as an L&D leader: By taking part and sharing your success stories you'll be helping to showcase the UK as a global leader.
No cost: There's no cost to take part. One of our core principles is to be accessible to every firm and that's why we're encouraging entries from a wide range of organisations.
Meet our all-star judging panel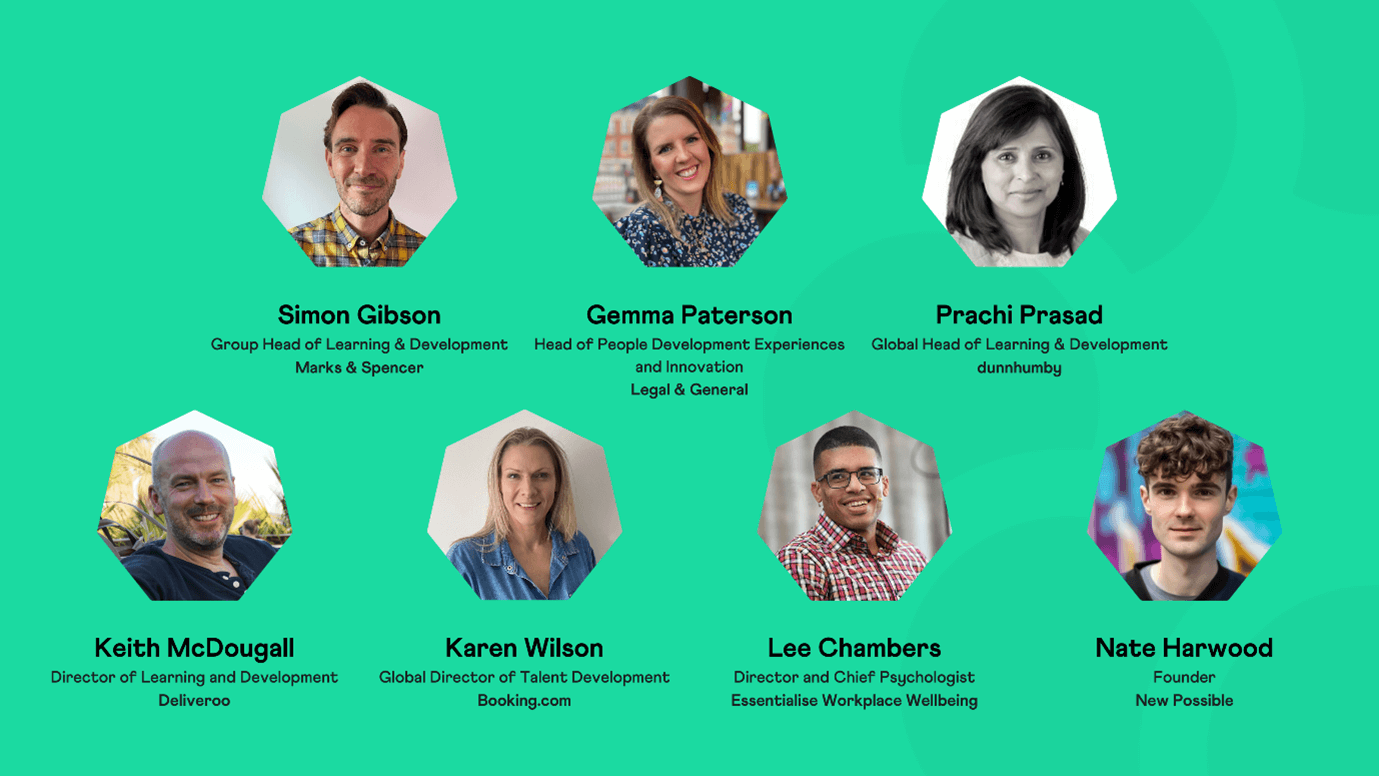 Simon Gibson, Group Head of Learning & Development, Marks & Spencer
Gemma Paterson, Head of People Development Experiences and Innovation, Legal & General
Prachi Prasad, Global Head of Learning & Development, dunnhumby
Keith McDougall, Director of Learning and Development, Deliveroo
Karen Wilson, Global Director of Talent Development, Booking.com
Lee Chambers, Director and Chief Psychologist, Essentialise Workplace Wellbeing
Nate Harwood, Founder, New Possible
>> Nominations now open. Enter here. <<
Categories available
Overall awards (open to organisations and partners from any sector)
Training Initiative of the Year (sponsored by Delve)
Best L&D Experience*
Retraining/Upskilling Initiative of the Year
Leadership Development Initiative of the Year
Early Careers Initiative of the Year
Onboarding Initiative of the Year
Innovation of the Year
Start-Up of the Year
SME of the Year
Large Organisation of the Year
*Decided by employee feedback, learn more below.
Partner awards
Apprenticeship Provider of the Year
Learning Platform of the Year
Micro Training Provider of the Year (0-9 employees)
Small Training Provider of the Year (10-49 employees)
Medium Training Provider of the Year (50-99 employees)
Large Training Provider of the Year (100+ employees)
People awards
Leader of the Year
Rising Star of the Year
Sector specific awards
Financial Services Initiative of the Year
Retail Initiative of the Year
Hospitality & Leisure Initiative of the Year
Not for Profit Initiative of the Year
Public Sector Initiative of the Year
Engineering & Manufacturing Initiative of the Year
Construction Initiative of the Year
Professional Services Initiative of the Year
>> Nominations now open. Enter here. <<
Take part in the 'Best L&D Experience' category
The 'Best L&D Experience' category is decided by employee feedback captured using a short survey. To receive a personalised feedback link, email us at hello@newpossible.io. Feedback can be collected until May 10th.
Individual responses are anonymous, and feedback is only shared with you. 
After Winners have been announced, New Possible will provide you with a copy of responses and a free summary report.
Getting started
To enter an organisation or individual, please click here.
To discuss our awards further, email hello@newpossible.io, or call us on 0161 706 0618.
Good luck to all nominees in this year's British Training Awards!
Keep updated by following us on Twitter, LinkedIn, or by signing up for email updates.
Back to the blog