>> Register interest for the British HR Awards 2024 <<
With over 220 entries received from organisations all across the UK, competition to be named a Finalist proved to be especially tough. But today, New Possible is delighted to reveal the British HR Awards 2023 Winners!
Powered by employee insight platform, New Possible, the British HR Awards sets out to discover and celebrate the organisations that are truly passionate about delivering a world-class people experience. Organisations taking part this year range from start-up innovators to public sector heroes, tech superstars, global titans and everything in between. Irrespective of organisation size, industry or resources, all Winners and Finalists shared how their initiatives are transforming the people experience and delivering tangible value for their organisations.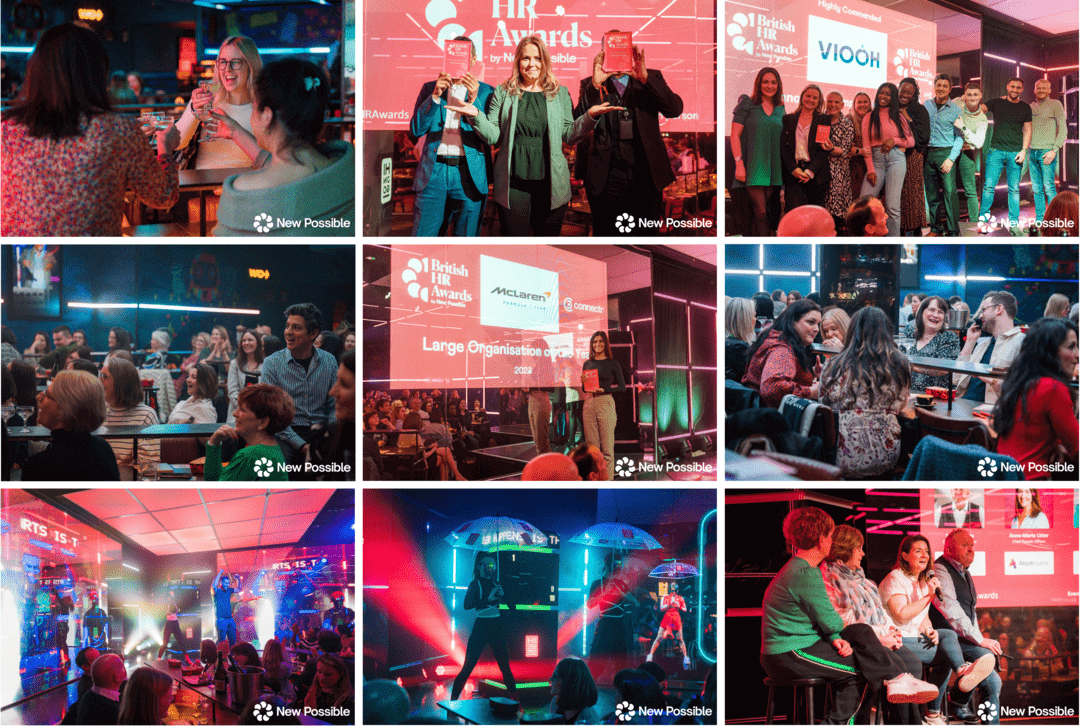 A huge thanks to the British HR Awards 2023 all-star judging panel for reviewing the entries and sharing their expertise:
Mary Foulkes OBE FCIPD, Director of Equity, Inclusion and Culture at Shelter
Mairi Probin, Chief Culture and People Officer at The MAPD Group
Melanie Punch, Head of UK Careers at Investec
Hannah Reid, People Director EMEIA at Apple
Janet Roberts, Chief People & Culture Officer at Cycas Hospitality
Tara Ryan, People Experience Director at Monzo
Perry Timms, Chief Energy Officer at People and Transformational HR
Helen Tindle, HR Director at Iceland Foods
Nate Harwood, Founder at New Possible
And so, without any further ado, the full list of Winners and those awarded Highly Commended are: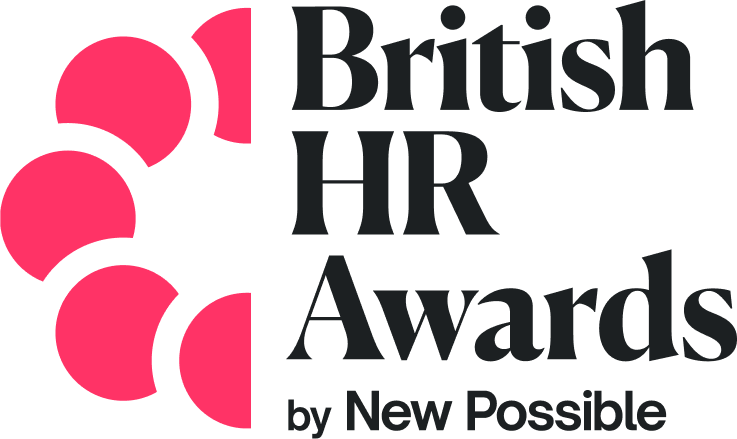 Best Overall People Experience: Seven Resourcing (Highly Commended: Huler)
>> The Best Overall People Experience category was determined by employee feedback captured using New Possible's NP360 survey. <<
Diversity & Inclusion Initiative of the Year: Templeton and Partners
Employee Wellness Initiative of the Year (Sponsored by Each Person): Village Hotels (Highly Commended: Slater Heelis)
L&D Initiative of the Year: Village Hotels
Innovation of the Year: Mersey Care NHS Foundation Trust
Start-Up of the Year: Vet-AI
SME of the Year: Apadmi (Highly Commended: Scientific Management International Limited)
Large Organisation of the Year (Sponsored by Connectr): McLaren Racing (Highly Commended: Cycas Hospitality)
HR Leader of the Year: Maria Hawley, HR Director at Fisher German (Highly Commended: Anne-Marie Lister, Chief People Officer at Atom bank)
Consultancy Leader of the Year: Jo Taylor, Managing Director at Let's Talk Talent (Highly Commended: Nic Boyle & Sarah Montgomery, Directors at Delve)
Rising Star of the Year: Charlotte Ball, Learning and Development Specialist at Schroders (Highly Commended: Andrew Crane, Learning and Development Business Partner at Chelsea FC)
Coach of the Year: Victoria Shaw, Director of Talent & Culture at Cycas Hospitality
Consultancy of the Year: Healthy HR Consultancy Ltd
Employee Benefits Provider of the Year: Rippl
Recruitment Partner of the Year: Templeton and Partners
Technology Partner of the Year: Currys and AdviserPlus
Financial Services Company of the Year: Atom Bank (Highly Commended: The Cumberland Building Society and The Melton)
Technology Company of the Year: Converge (Highly Commended: VIOOH)
Retail Company of the Year: Tong Garden Centre (Highly Commended: Heron Foods)
Hospitality & Leisure Company of the Year: Mowgli Street Food (Highly Commended: Oswald's)
Public/Third Sector Company of the Year: The 93% Club
Engineering/Manufacturing Company of the Year: National Grid and Connectr
Nate Harwood, Founder of New Possible and British HR Awards judge said: "The British HR Awards recognises the inspirational teams and leaders that are having a positive impact on the working lives of so many people across the UK and beyond. A huge congratulations to all the Winners and Finalists - we look forward to seeing how your efforts continue to shape a new possible for the future of work."
McLaren Racing secured a position at the top of the podium by taking home 'Large Organisation of the Year' (presented by Connectr). Their new flagship DE&I programme, Engage, captured the attention of the Judges, who praised an excellent 'focus on social mobility with tangible results'. Through the development of a strategic alliance, McLaren Racing have been able to quickly launch an impactful range of initiatives, including a career development bursary that reduces barriers to entering and progressing within the industry.
Village Hotels checked-out with two awards, including 'Employee Wellness Initiative of the Year' (presented by Each Person) and 'L&D Initiative of the Year'. Judges praised a 'gamified' approach to training that's both 'innovative and scalable'. They were also impressed by Village Hotels' 'great understanding of their people' in creating a comprehensive employee wellness and rewards programme that their people love.
Vet-AI, who's app 'Joii' provides animal lovers with on demand access to vets, walked away with 'Start-Up of the Year'. Judges praised 'very comprehensive policy changes' that 'back up their commitment to employees', including a new parental leave and pay policy that offers up to 30 weeks paid time off, regardless of whether the employee is the biological mother, father, partner, or adopting. Inclusive policies around bereavement, IVF and conception were just a handful of the other people-first initiatives that also impressed Judges.
Maria Hawley, HR Director at Fisher German took home the highly coveted 'HR Leader of the Year' award. Judges praised a 'human and honest' entry that showcased a compassionate, creative and resourceful leader who has made a clear and positive impact during a period of significant change. Maria's initiatives around mentoring, inclusion and wellbeing also caught the Judges' attention.
Winners were revealed at a special celebration event in London, hosted by comedian Sally-Anne Hayward. The event also featured a panel discussion titled 'Evolving your culture to truly liberate talent', moderated by Perry Timms. Panellists included Anne-Marie Lister, Maria Hawley and Victoria Shaw.
The British HR Awards is powered by New Possible, the employee insight platform that's helping leaders to unlock the competitive advantage of their people and build healthier businesses. Find out more about our mission or book a demo.
Back to the blog